Private Cow Cuddling Session (Flat-rate of just $179 for up to 6 people)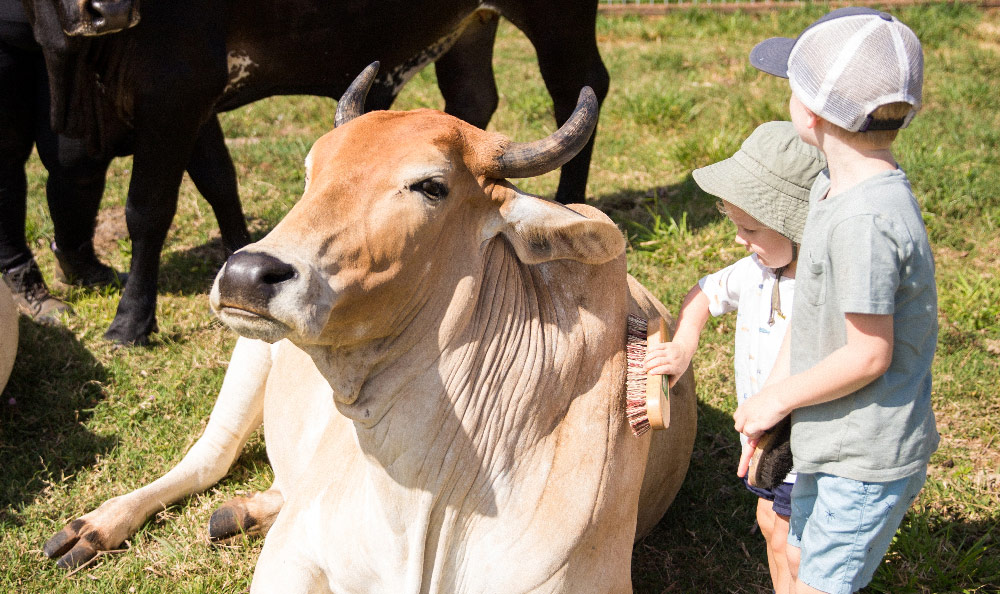 Duration: 1 Hours (approx.)
Location: Goldsborough, QLD
Product code: PRIVAT01
WHY DOES COW CUDDLING HAPPEN EARLY IN THE MORNING?

OUR COWS ARE IN A 'REST & DIGEST' STAE JUST AFTER SUNRISE AND AGAIN JUST AFTER SUNSET. DUE TO THE POOR LIGHTING IN THE EVENING ON THE FARM, EARLY MORNING IS THE PERFECT TIME TO CUDDLE WITH OUR COWS AS THEY LAY ABOUT & RELAX.

Private Cow Cuddling Session

Enjoy a Private (1-hour) Cow Therapy session with our beautiful therapy cows Amy, Ella, Holly, Sally, Sophia, Milkshake & Babyccino.

Get all the gang all to yourself!

Special Terms: Cancellation requests must be received in writing 24 hours prior to the booking session time to qualify for a refund.